As you may have noticed, PEN has a whole new look! We are so excited to share how our logo and brand visuals have evolved, as we evolve as a network.
We initially tasked Chicago-based design studio Tiny Bold Creative with redesigning our website to better communicate with our network. After a deeper conversation, we considered Tiny Bold's proposal for updating the look & feel of the entire organization as a whole to better match our current values and what we hope to achieve in the future.
Our former logo–a small orange circle with waving tendrils emerging from the center–spoke to our desire to always be reaching out to teachers and schools and students in our network. But our deeper conversation about the site and goals made us realize that PEN is no longer is a single center point that reaches out to others; we are a network that revolves around and supports each other. Tiny Bold's proposal for exploring a new logo stated "when you think of PEN, you should think of progressive learning, dynamic environments, connections, joy, support, and a sense of welcoming–all centered around the idea of children and education." It encapsulated what we were hoping for, and we wanted to see what could happen!
Working with Tiny Bold on the design refresh was as dynamic and exciting as the finished product – we love the new logo! By listening intently to our group as we talked about what the network means to each of us, what our hopes are in growing the network, our passion for progressive education, and the community of folks who are changing the lives of students every day, Tiny Bold was able to present three delightful possibilities for us to choose from and perfect as a team. The eventual design–the one you see here–is what we hit upon after rounds of edits, thinking, and talking together. The website pulls those discussions even further, making it a meeting place to help us all communicate easier throughout the year.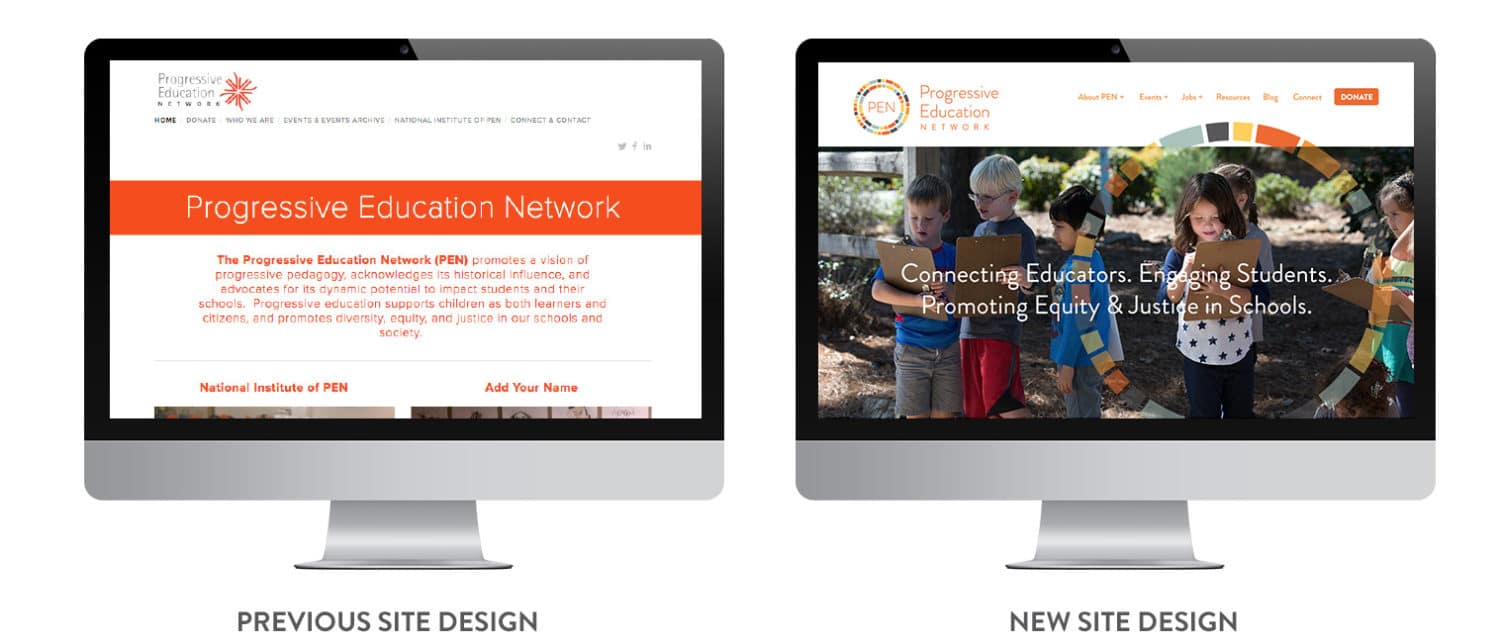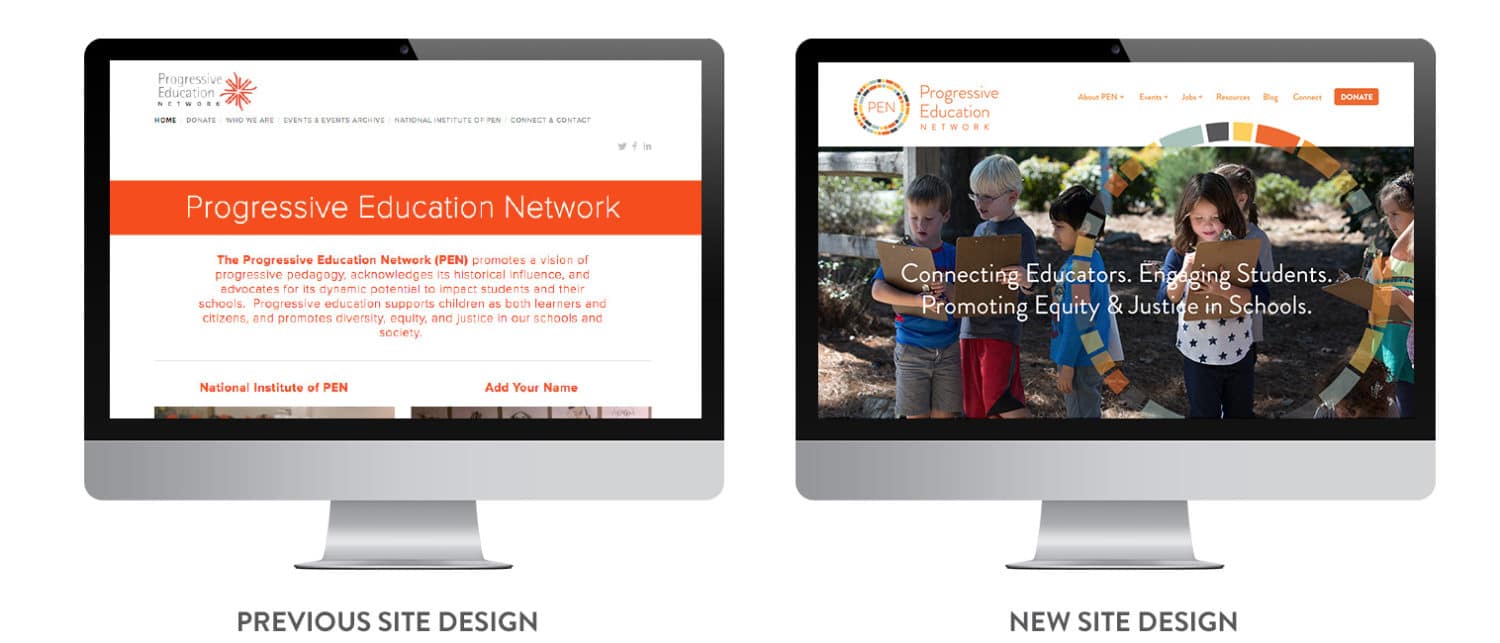 Our new look & feel maintains the bold orange that anchored the first logo, alongside an updated color palette to reflect the energy, diversity, and vibrancy of the people who make up our network. A hidden detail of the logo is that the mark's rings spell out "progressive education" in Morse Code, but we loved that there are multiple ways of interpreting it: our board members saw a sense of community and togetherness that we hope to engender; the spaces between blocks indicate dynamism and the notion that there is room for everyone; that we all sit in view of one another as we work to build experiences for students that lead to a stronger community.
PEN is a network of diverse individuals interacting with one another, and we rejoice at this design that so beautifully communicates who we are as an organization.
PEN is committed to providing an inclusive and welcoming environment in all of our activities and operations. We do not discriminate on the basis of race, color, religion, gender, gender expression, age, national origin, ability, marital status, military status or sexual orientation.